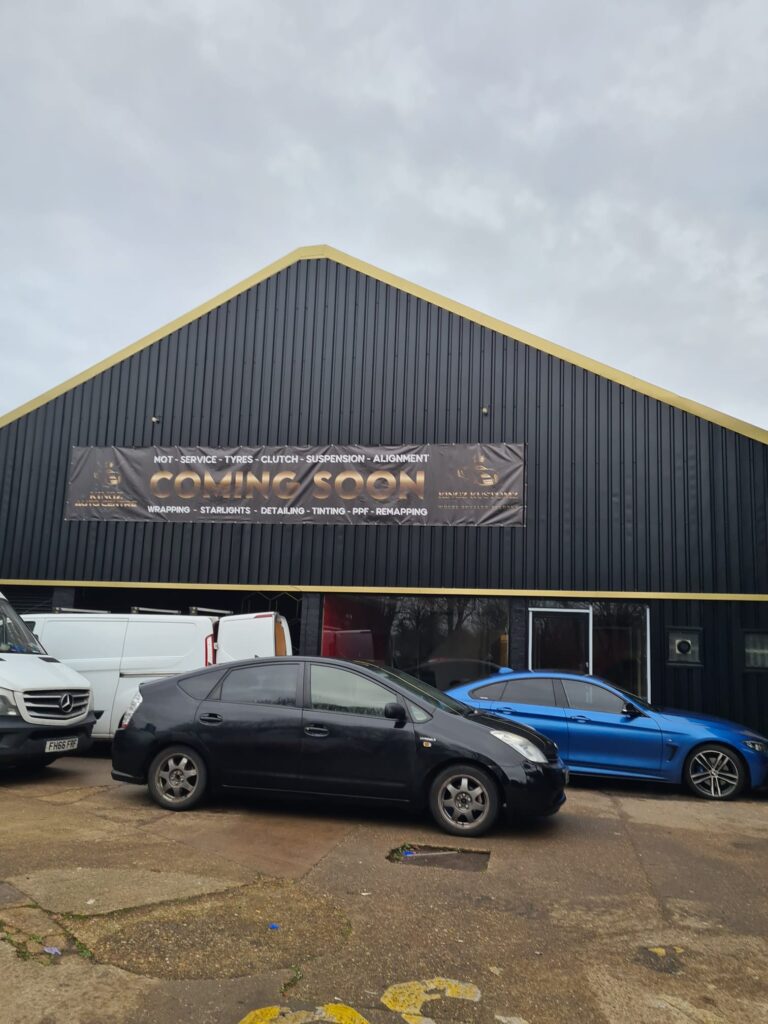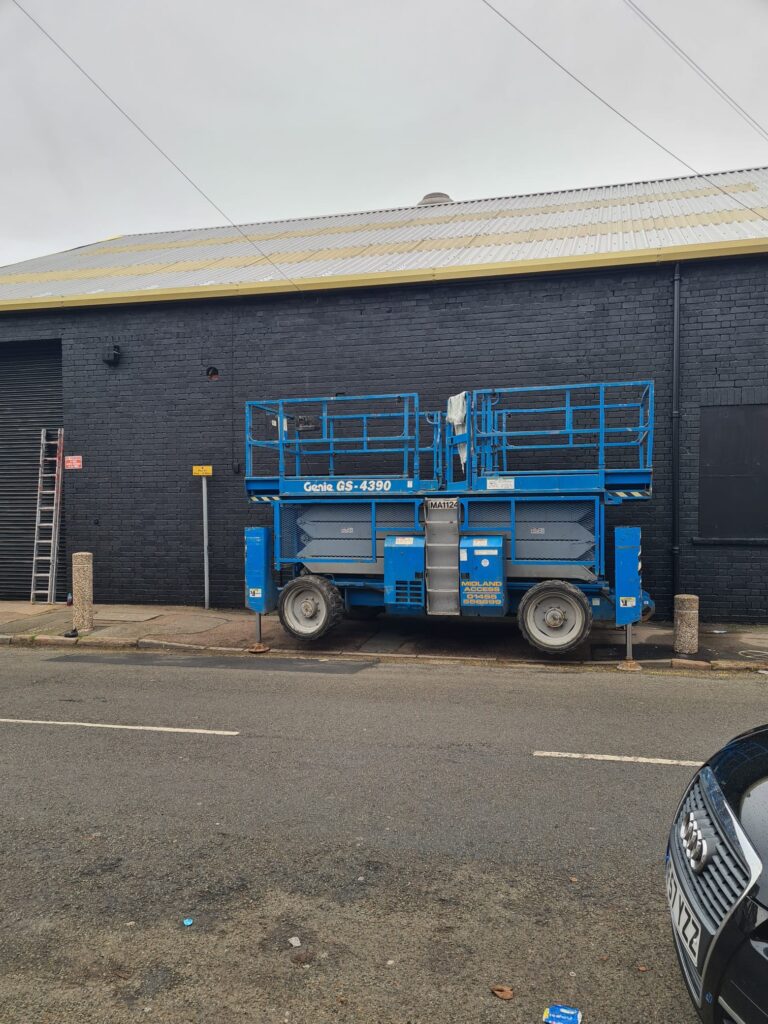 As the saying goes, first impressions matter. And when it comes to commercial properties, a well-maintained exterior can speak volumes about the business. That's why we're thrilled to share the news that our team of experienced painter and decorator in Nottingham recently completed an external redecoration project for a commercial unit. Using high-quality materials and a keen eye for detail, we worked diligently to transform the exterior of the building, leaving it looking refreshed and inviting. In this blog post, we'll take you through the process of the project, from the initial consultation to the final brushstroke. So, whether you're a business owner looking to spruce up your property or simply interested in the world of painting and decorating, read on to learn more about our latest project.
A reputable commercial decorating service will not only provide painting, wallpapering and other aesthetic services, but will also offer a more comprehensive approach to building maintenance. From roof repair and installation to flooring and drywall replacement, a quality commercial decorating service will be able to address a variety of issues that come up over the lifetime of a building. This kind of service can offer significant cost savings in the long run as well, as regular maintenance and upkeep minimizes the need for expensive repairs and replacements down the line. It's important to choose a commercial decorating service with a track record of quality work and professional client relationships to ensure that your building is being taken care of comprehensively and with the utmost care.
Professionalism and experience are key factors to consider when selecting a painter and decorator in Nottingham for commercial projects. For businesses, it is essential to ensure that their premises create a great first impression on their clients and customers. That's why it is important to choose a commercial decorator who can understand a business's unique branding and style requirements. At Alan Cox Decorators, we have been providing professional commercial decorating services for many years. Our experienced team of decorators are skilled in a range of techniques, from painting and decorating to wallpaper hanging and signwriting. We understand the importance of getting the job done right the first time, and our high-quality workmanship and attention to detail set us apart from the competition. So if you're looking for a reliable and trusted commercial decorator in Nottingham, look no further than Alan Cox Decorators.
All in all, when it comes to commercial decorating projects, one of the most important aspects is attention to detail. Experienced professionals such as those provided by major painter and decorator companies in Nottingham can confidently guarantee a high-quality finish through their thoroughness and efficient service. It is clear that having an experienced commercial decorator is essential for achieving the desired outcome for any project.

2. Redecoration of Commercial Unit – A Nottingham Success Story
Planning and Design: The first step in successfully redecorating a commercial unit is careful planning and design. This includes selecting appropriate colours and materials and creating a cohesive design that reflects the brand and style of the business. In Nottingham, a local commercial decorating company worked closely with the client to create a modern and welcoming space that reflected their brand and provided a comfortable environment for customers. The commercial decorating company utilized various techniques and materials to achieve this, including painting, wallpapering, and adding stylish accents to enhance the overall look and feel of the space. Their attention to detail and ability to effectively implement the client's vision resulted in a beautiful finished product that has exceeded both the client's expectations and their customers. From planning to execution, collaborating with a reputable commercial decorating company can make all the difference in creating a thriving commercial space that truly reflects the brand and impresses customers.
However, when it comes to commercial decorating, Alan Cox Decorators has developed a detailed project plan for every job. Every detail is carefully considered by ensuring that all necessary permits are obtained, the correct materials are used, and the job is completed on time and budget. This attention to detail means that Alan Cox Decorators can guarantee a high-quality finish with stunning results.

3. The Challenges of Commercial Redecoration Projects
Coordinating with multiple stakeholders can be a major challenge in commercial redecoration projects. However, by working alongside experienced commercial painting contractors, organizations can ensure seamless communication and timely project delivery. Commercial decorating can significantly impact the overall aesthetic of the space, which can influence the mood and productivity of employees, clients, and guests. Therefore, selecting the right colours, textures, and finishes that align with the brand's message and values is essential.
Professional painting contractors have close relationships with manufacturers and suppliers, which ensures access to quality materials and cost-effectiveness. In conclusion, partnering with reliable commercial painting contractors can make a huge difference in creating a visually appealing space representing the company's brand and enhancing its employees' well-being.
Budget constraints can present obstacles when redecorating commercial spaces, but there are still ways to achieve high-quality results without surpassing your client's spending limitations. As a painter and decorator in Nottingham, we have extensive experience working with companies with limited budgets but still requiring top-of-the-line decorating services.
By identifying key priorities, such as revamping the entryway or showcasing a specific product line, we can find creative solutions to deliver high impact on a budget. Alan Cox Decorators work closely with my clients to understand their vision, providing them with a range of options that fit their constraints. This approach ensures that each project is tailored to meet the unique needs of our clients while delivering exceptional results.
Furthermore, when hiring a painter and decorator for your commercial redecorating project in Nottingham, you'll need to make sure that they have the relevant experience and qualifications to ensure safety and accessibility regulations are met. Whether it's installing fire-resistant doors or designing accessible doorways, an experienced professional will be able to navigate these requirements with ease.

4. Nottingham Painter and Decorator Uses Expertise to Complete Project
Attention to detail and expertise are key components in the success of any commercial decorating project. Without these elements, even the most well-planned project can quickly turn into a disaster.
To ensure that your commercial decorating project is completed with precision and accuracy, it is important to work with a team of experts who are skilled in all aspects of commercial decorating. From selecting the right colour palette to choosing the perfect lighting fixtures, every detail must be thoroughly considered to bring together a cohesive and visually stunning design. Whether you are updating an existing space or starting fresh with a new build, entrusting your commercial decorating needs to experienced professionals is essential to achieving the desired results.
The Nottingham painter and decorator has years of experience working on a diverse range of commercial projects, allowing them to understand the unique challenges each project presents.
These challenges could range from tight deadlines to safety regulations and everything in between.
When it comes to commercial decorating, there are many factors to consider beyond just aesthetics. The space needs to be functional and practical and meet the needs of the business while also being visually appealing. This is where the expertise of a professional commercial decorator comes in. With their years of experience, they can offer invaluable advice on colour schemes, materials, and designs that will create a cohesive and welcoming environment for employees and customers alike.
Whether it's a retail space, an office building, or a restaurant, a skilled commercial decorator can help bring your vision to life while ensuring that the space meets all necessary safety regulations and requirements.
Meanwhile, the painter and decorator in Nottingham offer superb services when it comes to commercial decorating. Using high-quality paints, materials and a keen eye for design and colour, they can bring any commercial space to life while also ensuring its longevity and functionality. Their skills are unrivalled in Nottingham!
5.Benefits of Professional Painting and Decorating Services
One of the crucial elements of commercial decoration is finding a professional decorator like Alan Cox Decorators, who guarantees exceptional quality workmanship. Commercial places need to maintain an attractive and professional appearance to create a welcoming and inspiring ambience for both customers and employees. With a thorough understanding of commercial space decoration, professionals can offer customized solutions that meet the unique needs of each business. They ensure that the job is completed within the specified deadline without compromising on quality. The use of the latest tools and techniques ensures that the result is not only aesthetically pleasing but also durable, making the investment worthwhile for business owners.
Besides the convenience of not having to take on the decorating project yourself, another advantage of hiring commercial decorators is the time and hassle that their services can save. The process of decorating can be long and involved, but professional decorators have the expertise and experience to get it done quickly without too much disruption to daily life. Furthermore, they are well-equipped to ensure that all preparatory work such as filling cracks or sanding surfaces is done correctly in order for the paint to adhere properly.

6.Making a Difference in the Nottingham Business Community
Commercial decorating can be more than just creating an aesthetically pleasing environment. By supporting local artisans, businesses can add a unique touch to their space while also building a stronger sense of community. Incorporating handmade decorative pieces from talented artisans in the Nottingham community not only adds character to the space but it also supports the local economy. Customers who appreciate and support local businesses are drawn to spaces that have a touch of authenticity and individuality. Furthermore, showcasing and supporting local artisans can also enhance your business's reputation and make it stand out from competitors who rely solely on mass-produced decor. So, by investing in locally-made decorative pieces, commercial spaces can not only elevate their aesthetic appeal but also make a valuable contribution to the community.
All in all, commercial decorating can be used to effectively communicate a company's brand and values. By integrating colour schemes, signage, artwork and other decor elements into the overall space design, businesses can create an atmosphere that reflects their message and leaves a lasting impression on customers. Furthermore, this strategy helps to strengthen the business's brand identity and establish it as a unique entity among its competitors.