Painter and Decorator Loughborough
Alan Cox Decorators a Professional Painters and Decorators
Domestic Painter and Decorator in Loughborough
Looking for a domestic painter and decorator in Loughborough? Look no further! Alan Cox Decorators understand that finding a reliable and high-quality painter and decorator can be a daunting task. That's why we're here to offer our services to you.
At Alan Cox Decorators, we pride ourselves on offering top-notch painting and decorating services to homeowners across Loughborough. Our team of experienced professionals will work with you to help bring your vision to life, whether it's brightening up a room with a fresh coat of paint or completely revamping your home's interior design.
Our Services
We offer a wide range of domestic services that are designed to fit your needs. From interior painting and decorating to exterior restoration, we've got you covered.
Interior Painting and Decorating: We understand that your home is your sanctuary, so we'll work closely with you to ensure that we create the perfect atmosphere. Whether you're looking for a fresh coat of paint or want to completely transform the look of your space, our team has the experience and know-how to get the job done right.
Exterior Restoration: If the exterior of your home is looking tired or worn out, our team can help. We specialize in exterior restoration, including pressure washing, sanding, priming, and painting. We'll work tirelessly until your home looks brand new again.
Wallpaper Hanging: If wallpaper is more your style, we've got you covered there too. Our team has years of experience hanging all types of wallpaper, from traditional prints to modern designs. We'll make sure your walls look perfect every time.
Customer Satisfaction
At our company, customer satisfaction is always our top priority. We understand that inviting strangers into your home can be stressful, which is why we only employ professional painters and decorators who are friendly, trustworthy, and transparent. We also use only the highest-quality materials available in order to ensure the best possible results every time.
We take pride in our work and always strive for perfection. We'll make sure to keep you informed throughout the entire process, from the initial consultation to the final walkthrough. If you're not satisfied with our work, we'll do everything in our power to fix it.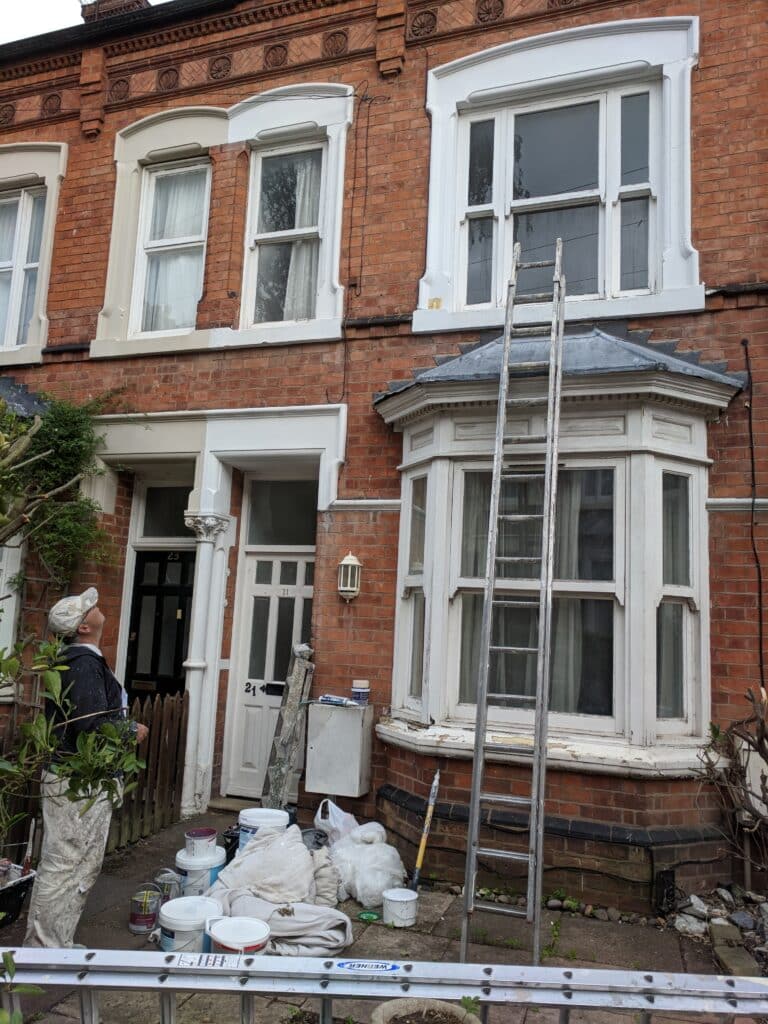 Reach out today and le'ts see how we can help you!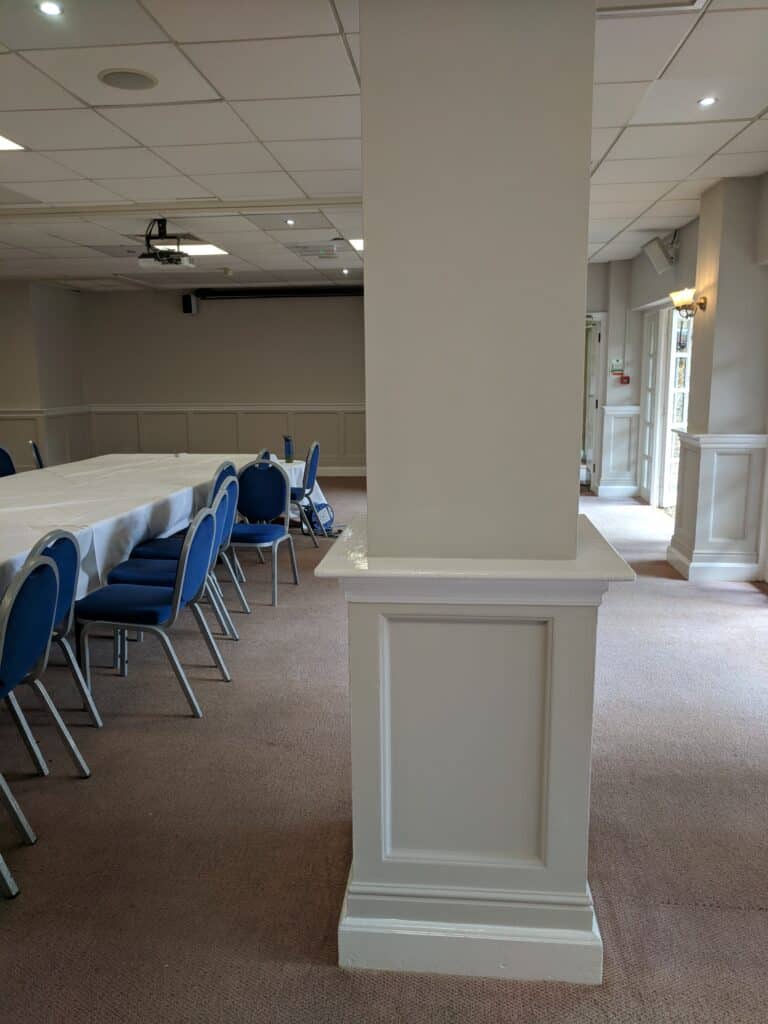 Commercial Painting Loughborough
 If you're looking for a professional and experienced commercial painter and decorator in Loughborough, you've come to the right place! Finding the right person for the job can be difficult, but with our expertise and dedication to high-quality work, you can trust us to provide you with the best service possible.
Why Choose a Commercial Painter and Decorator in Loughborough?
We take pride in our workmanship, and every job we undertake is completed to the highest standard. Whether you require painting or decorating services for your office, shop or other commercial space, we have the skills and expertise to deliver exceptional results. We use only the finest quality materials and products on every job, ensuring that your space looks great for years to come.
Attention to Detail
We understand that every client has unique requirements, which is why we offer a personalised service tailored to your specific needs. Our team of experienced painters and decorators take great care to ensure that your project is completed exactly as you want it. We take time to listen to your needs and work closely with you throughout the process so that we deliver a finished product that exceeds your expectations.
Jacci Beard
Google Review
I recently put my trust in Alan Cox to paint my cupboards and shelves which were recently built either side of my fire place. I wanted a professional finish and he achieved this and more. He also painted the entire room, plus the kitchen where some plasterwork was also required. As well as his brilliant work ethics, Alan and his apprentice kept the a clean and tidy work space. I would have no doubts on recommending him to prospective customers.
Karl Read
google review
I have had many jobs completed by Alan Cox Decorators over the last few years as I look after a few rental properties and have found that they are always responsive and deal with matters in a professional manner. They are all incredibly polite and approachable. I would highly recommend them!
Why choose Alan Cox decorators
With over 40 years experience and having worked with a range of customers, you know that your next project will be safe with Alan Cox Decorators Derby. From selecting the right materials to ensuring your walls looks pristine, we are on hand to support you through the journey. 
If you're looking for high-quality, affordable domestic painting and decorating services in and around Derby and beyond then we are here to help. We are members of the Painting and Decorating Association, so you can have piece of mind that our work has been vetted to meet their extensive criteria.